Red Brick Daily
Speaking at the official "End of Work" ceremony in mid-August, Kaohsiung Mayor Chen Chu proclaimed that the soon-to-open "Little Gang Shan Eye" viewing platform would bring a happy conclusion to renovation work in the area, which has included new bike paths and a park near the Ah Gong Dian 阿公店 Reservoir.
The goal is to make the east side of Gangshan District a tourist attraction and get-away spot for locals.  
The gov't is spending many billions on the area, and a spot on top of a hill once only known as a "secret" where lovebirds could make out while looking out over the lights of Kaohsiung City is becoming a new tourist attraction.
The Gang Shan Eye — as it's being dubbed — will sit atop the hillside, giving visitors views that extend very far, weather conditions permitting, officials said.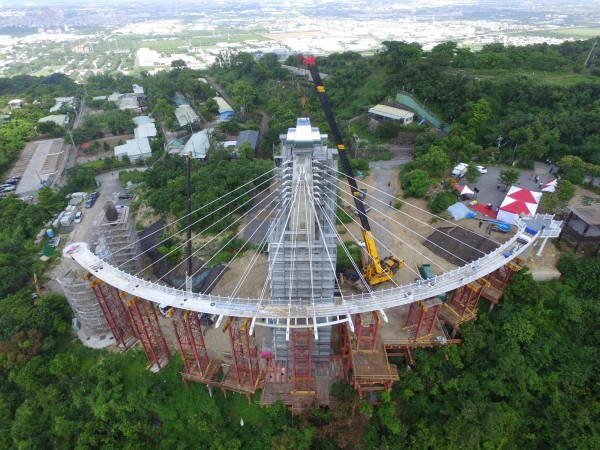 The "Eye" is expected to open in early 2018.
https://udn.com/news/story/7322/2642385
Comments