Red Brick Daily
(The new, above-ground TRA Pingtung Station is a big improvement, but locals want even better transport options)
According to the Taipei Times, "Democratic Progressive Party Legislator Su Chen-ching (蘇震清) …. [says] most Pingtung residents have moved out of the county, and its population is just more than 840,000 … Minister of Transportation and Communications Hochen Tan (賀陳旦) … said that the ministry is in December to complete assessments of high-speed rail routes connecting Kaohsiung and Pingtung, while the possibility of building a high-speed rail station in the county has been included in assessments for projects under the Cabinet's Forward-looking Infrastructure Development Program. The ministry has not ruled out extending the high-speed railway to Pingtung and would approach the assessments seriously, Hochen said. Work to extend the Kaohsiung MRT's orange line to Pingtung is underway, [officials said]"
http://www.taipeitimes.com/News/taiwan/archives/2017/10/29/2003681258
(The map below shows what official MRT expansion plans are in the works)
The-less-than-ringing endorsement for Pingtung line extensions comes in contrast to news from the district head of East Kaohisung's LiuGui  六龜區, who last week announced transport authorities had greenlighted an extension of Freeway 10 to Liu Gui, which would cut some 40 minutes off the trip to the rural Kaohsiung District famed for hot springs, indigenous culture and other scenic spots nestled in the foothills of Taiwan Central Mountain Range.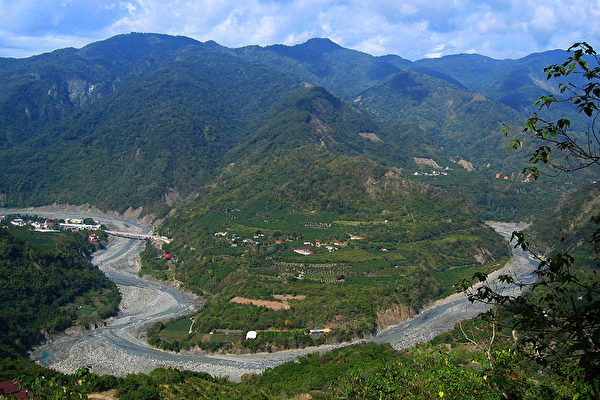 Freeway 10 starts at the Kaohsiung High-Speed Rail Station and currently runs 33.8 kilometers to Qishan District. It is the only major roadway connecting the northeast of the city to Freeway 1 and Freeway 3.
Freeway 10 was opened to traffic in 1999. The extension is expected to begin construction by the end of this year and should take at least 5 years to complete.
(The "18 Arhats" tourist site in Liougui District 六龜區, Kaohsiung City)
Comments