Red Brick Daily
The bus was not speeding, nor was the driver overworked or using drugs or alcohol. He also was not checking his phone, Kaohsiung cops say, but rather reaching for what appears to be a box of tissues.
(The driver of the bus, surnamed Wu, is pictured in hospital on Sept.11, 2017. Wu was ejected from the bus but survived with minor injuries.)
Six people lost their lives in mid-September when an Aloha tour bus headed to Taipei from Kaohsiung smashed into a concrete median.
Reports from Mirror Media claimed video footage from inside the bus shows the driver looking down at his mobile phone for close to 30 seconds before the fatal accident.
Police agree that the driver was distracted, but don't believe he was checking his phone — which would have been a very clear violation of company policy. Video cameras record the inside of the bus, as well as the driver and the driver's view.
Driver Wu Hsieh-sung (吳協松), claimed he had to veer away from a car driving without lights in the dark, but that story was later debunked by video evidence. Authorities say that after looking away from the road for Wu looked up to realize he could not stop in time and swerved hard to the left.
Police also said Wu was not speeding, slowing from 105 kph some 13 minutes before the crash to 73 kph.
The bus company will not face charges, however, prosecutors determined the driver did take his eyes off the road for an unsafe time, leading to the accident. As such, Wu on Tuesday was charged with criminal negligence.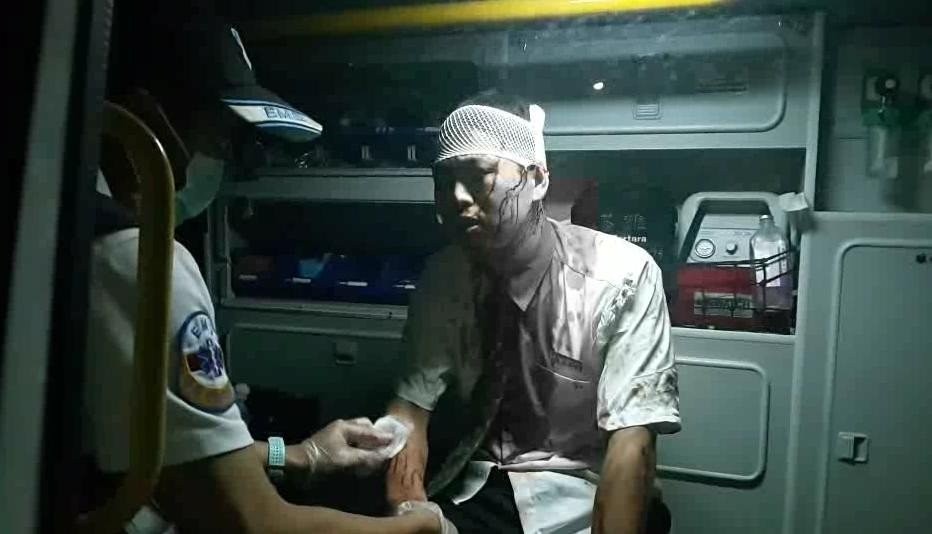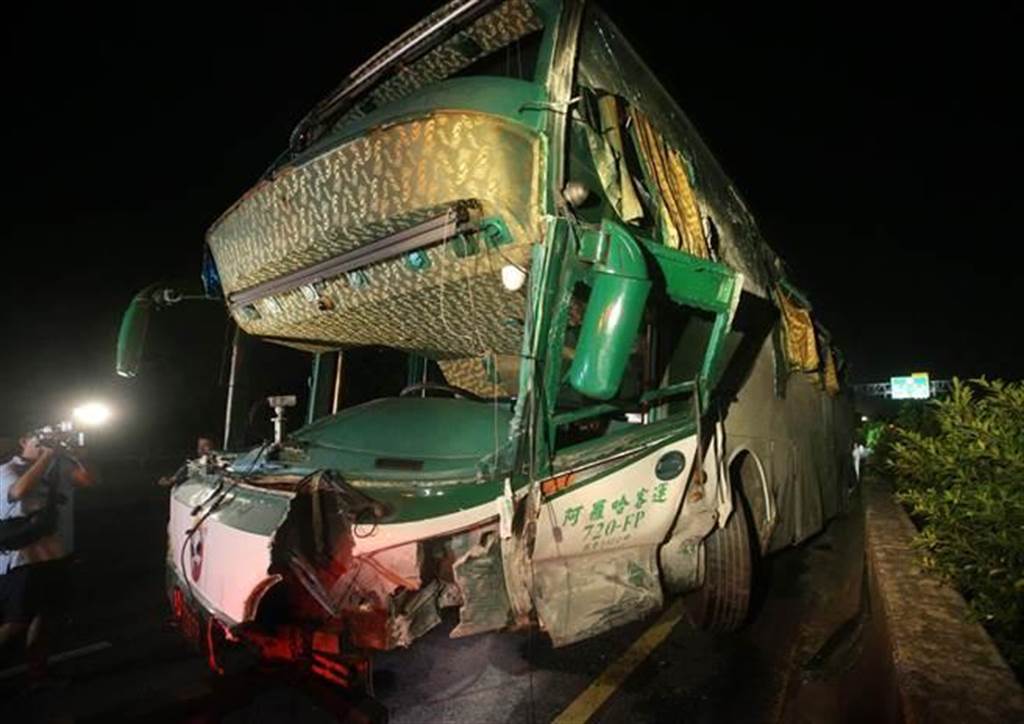 Only those not wearing seatbelts died, clearly and tragically demonstrating the need to buckle up.   Seatbelt use on tour buses will soon be mandated and failure to comply will result in a fine of NT$3,000 to NT$6,000 for freeway bus riders.
Comments