Red Brick Daily
Kenting used to be THE BOMB … decent beaches, not-too-expensive accommodation options, a fun night market with elevated, but not sky-high prices.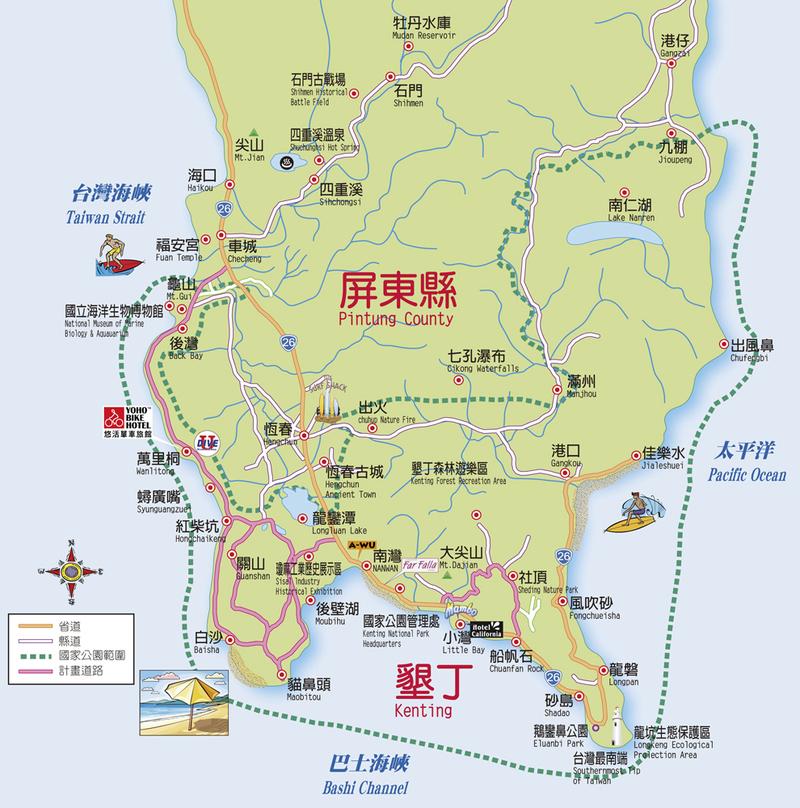 Well, all that has changed over the past 10 years and after tourists from China starting coming in droves, locals opened new shops, jacked up prices and — according to some — got greedy.
The rug has been pulled out from under Kenting, however, as China seems to have unofficially blacklisted southern Taiwan. Tourists from China still arrive, but the drop has been shocking.
Now, with the fast money all dried up, Kenting has too many shops, too little space, too much garbage and in general, suffers from a lack of oversight and planning.
FINALLY, however, locals and authorities might be starting to at least TALK about what to do to save Taiwan's beach town.
The Taipei Times reports:
http://www.taipeitimes.com/News/taiwan/archives/2017/07/28/2003675456
"Local businesses in Pingtung County's Kenting (墾丁) this week discussed plans to win back domestic and international tourists by reducing the number of street vendors who they said clogged up local streets …The decline in tourists heading to Kenting, popular for its beaches and concerts, has raised concerns about the effect on the local economy, after the government released statistics showing only 2.11 million people visited Kenting in the first six months of the year — a fall of 1.32 million from the same period last year.
The market has swelled to more than 300 mobile stalls, all crowded within a relatively small stretch of roadway … [one official suggested] regulating mobile stalls and issuing licenses backed up by strict police enforcement. However, a long-term solution would be to turn Kenting Main Street into a pedestrian walkway and divert motorized traffic to another, expanded road nearby."
We like that last idea…how about you?
Comments