Red Brick Daily
Every so often, a hiker or researcher will stumble across some remnant of WWII history here, generally related to the Japanese military which controlled Taiwan from 1895 to 1945.
The Taipei Times explains that Pingtung County, where many such bunkers have been found in foothills, wants Central Government protection for these sites, before they get trashed by unsupervised tourists:
http://www.taipeitimes.com/News/taiwan/archives/2017/10/03/2003679634
"Near the end of World War II in the Pacific theater, the Japanese Empire built up a string of defensive positions stretching from the north to the south of Pingtung to prevent a potential landing by US troops in the south of the island, experts said.
The Pingtung County Government last week asked culture and history experts to inspect a former munitions depot in Neipu Township's (內埔) Laopi Village (老埤), after it was recently discovered.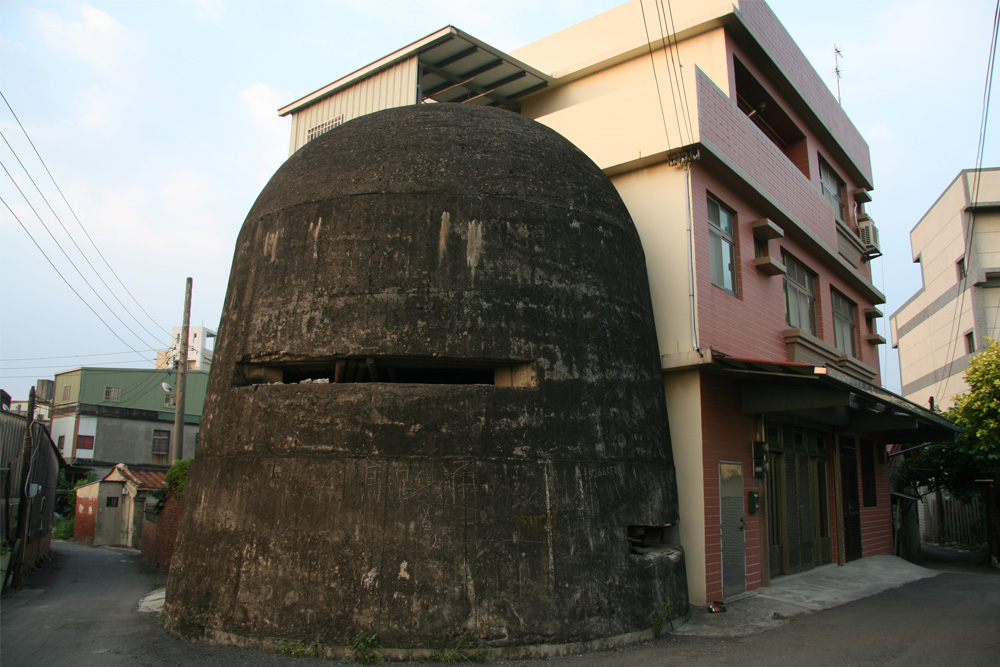 (A well-known Japanese-era air raid shelter in Hsinchu)
The munitions storage once served to supply ammunition to the kamikaze pilots of the Special Attack Units of the Imperial Japanese Army, the experts said, adding that it was not only well-preserved, but also of considerable size."
There is also a HUGE bunker complex in the Guanshan area of Hengchun Township (恆春) near Kenting. Look for the local Tu Di Gong (local earth god) temple in Guanshan and you'll find the entrance next to the temple. Most are not aware of this extensive Japanese bunker system that is shockingly clean and vividly illustrates a part of Taiwan's long and sometimes painful history.
The photos below show why the Japanese built so many bunkers in Taiwan. These US surveillance pics were taken before heavy US bombing raids on Taiwan that were mostly kept out of history books by the KMT to smooth post-war ROC/USA relations.
(A Pingtung Japanese sea-plane base in bombsights)
(Penghu's targets are mapped)
(Taipei and Banqiao await their fate)
Japanese records show what 112 Kamikaze pilots took off from bases in Hsinchu, Yilan, Taichung, and Tainan — never to return of course. Japanese records put the total number of Kamikaze at around 2500, while Allied records claim the number to be anywhere from 4000-5000.
Comments