Red Brick Daily
Do you agree with opposition KMT Chairman Wu Den-yih (吳敦義) who last Wednesday told reporters that improving air quality should be the government's number one priority?
Wu cited WHO stats showing PM 2.5 particles are now a top carcinogen and urged people to show up at rallies planned for December 17th, 2017 in both Taichung and Kaohsiung.
Now Wu might be playing politics, but he still has a point, no? KHH's air is getting worse and aside from some minor attempts, many feel the local gov't isn't doing enough.
KHH City has offered a free public transportation program through February 2018 aimed at reducing pollution produced during the winter months … but encouraging people to drive less will have a minor impact if any, many argue.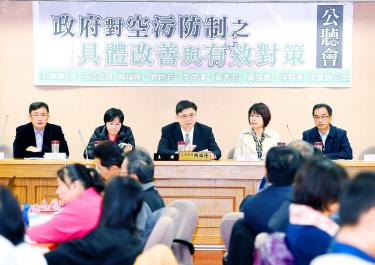 Taiwan's Environmental Protection Administration has put forward a claim that nearly 20% of the city's air pollution comes from the port … a figure some find hard to believe. Steel, petrochemical and light and heavy industry are bigger culprits, say other experts, but if even half of what the EPA says about the port is true, it's something that should be tackled.
Ministry of Transportation and Communications officials are being told by local lawmakers to increase the number of ships using onshore power supply systems at Kaohsiung Harbor (高雄港) to 25% by 2018 to improve air quality.
The Ministry says it will be bringing new restriction to docked ships by 2020 at the latest.
What would you do about KHH's air?
Comments